PURE

GUT HEALTH

Everything starts with your stomach: a healthy immune system, good mental health, and your body's energy levels. A healthy stomach, begins with the combination of good microorganisms that should be present.

When you're young, your gut health flourishes, but as you age, those good microorganisms begins to fade, leading to all sorts of problems in your stomach and throughout your body.

It's time to reintroduce these good microorganisms back into your stomach, in order to improve your gastrointestinal health, lessen intestinal swelling, and improve gut flora. Because a healthy stomach means a healthy body.

Comes in either Fruit Punch or Lemon & Lime flavour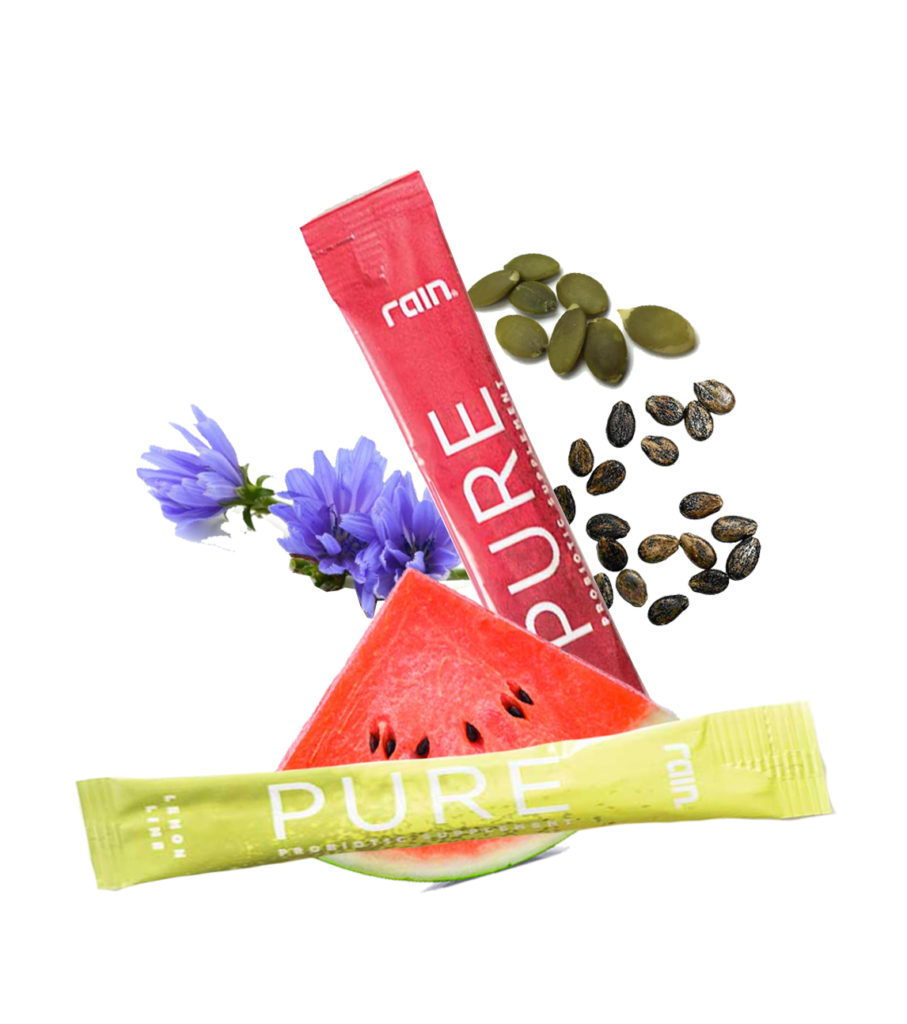 NUTRITION'S BIGGEST FAN
PURE is a supplement with up to 10 billion probiotic live microorganisms which helps your digestive well-being and its effective role in your body, meaning it helps your intestines to allow and absorb more of the nutrients you put in your body. This enhances the ability of your gut to really take in all the healthy food you consume. Your stomach and digestion share a significant role in how you obtain your intake nutrition, they are more important than you realize!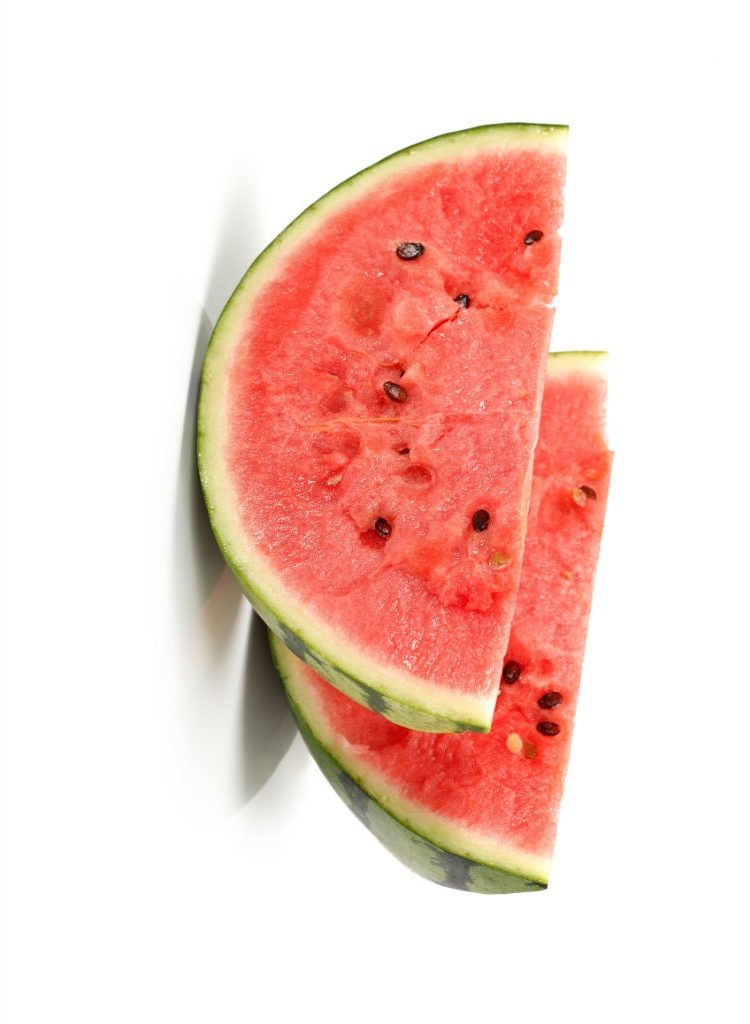 WHAT ARE

PROBIOTICS?
Live Healthy Microorganisms
PROBIOTICS are tiny microorganisms that maintain the ecosystem of your digestive tract, ensuring that it stays healthy and functioning properly. When probiotic levels are found within your stomach, they help fight off harmful microorganisms, boost digestion, and decrease intestinal swelling. When these probiotics are in short supply your gut gets unhappy.
We need a correct balance of microorganisms in order to maintain our gut health. Gut health leads to overall body health and has been shown to lead to benefits like disease risk reduction, weight loss, better digestion, better skin, and a more effective immune system.
WHAT ARE

PREBIOTICS?
Non-Digestible Fibers
PREBIOTICS are non-digestible fibers found in foods such as Garlic, onions, bananas, asparagus, barley, oats, cocoa beans, etc. These fibers go through your intestine undigested and therefore is fermented by the time it they get to the large colon. With our science of seed nutrition, everyday, we make sure we include enough fibers in a product as energy provided to support your gut flora.
10 REASONS WHY YOU SHOULD TAKE PURE
1. Reduces swelling in your gastrointestinal tract
2. Supports healthy digestion
3. Improves healthy intestinal flora
4. Allows greater absorption of nutrients
5. Supports the general welfare state
6. Provides your stomach with fatty acids and antioxidants
7. Stronger immune system
8. Protects the liver
9. Detoxifies the body
10. Helps you to lose weight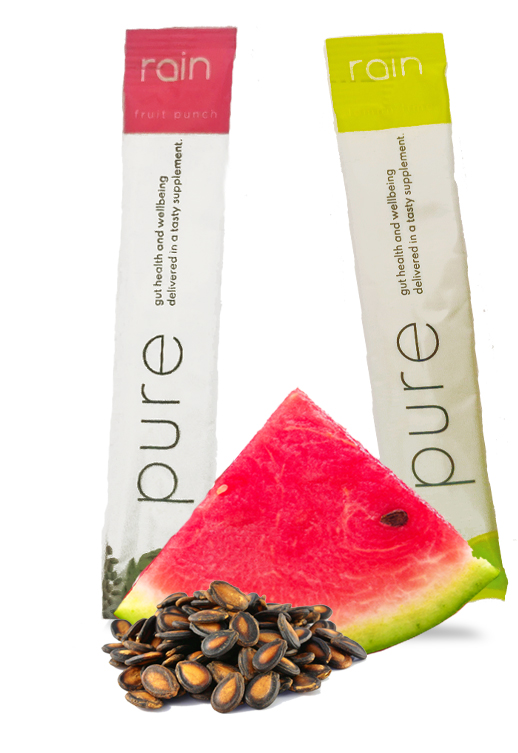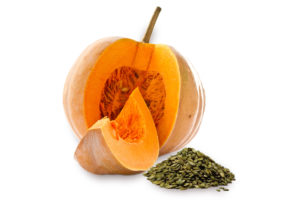 PUMPKIN SEED
Renowned for its fatty acid, antioxidant, and anti-swelling profile, pumpkin seed oil benefits each part of the body.
We've specially added it as a nature made powerhouse and gentle helper to support and soothe your stomach.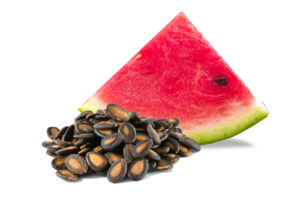 WATERMELON SEED OIL
Watermelon seed oil provides antioxidant properties, specifically to help your stomach's cells fight off oxidation.
Combine that with its high-in-fiber properties and fatty acid profile and this oil is a perfect addition to Pure's ingredient deck.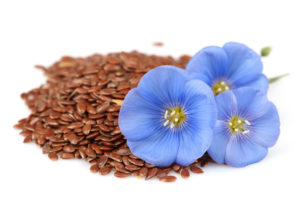 FLAX SEED OIL
Fibrous, high in omega-3 fatty acids, and a swelling reducer, flaxseed oil acts as a powerful addition that supports a calm, well-functioning stomach.
More benefits of flaxseed include helping skin, cardiovascular health, cholesterol and hormone balance.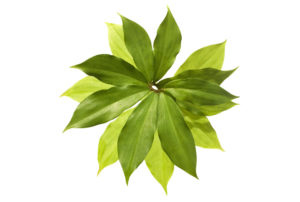 INULIN
Found in plants, inulin acts as a fibrous prebiotic.
Its unique, short-chained fatty acid profile allows it to pass through the small intestine and into the lower gut, feeding and fueling Pure's probiotics.