ALLEVIATE
INFLAMMATION
Soul combines the raw power of three seeds; black cumin seed, black raspberry seed, chardonnay grape seed & d-ribose through the cold press process for an antioxidant, vitamin, and mineral-rich blend. With augmented bio-availability, the product offers essential nutrients that your body needs to combat damaging free radicals and promote a healthy immune system.
Your natural choice for anti-inflammatory, antioxidant and anti-aging qualities.
The proof is not only in peoples testimonials, but also backed by science and independent third party testing.
We all deserve to live a life full of vitality, energy and happiness.
When we're healthy, we feel amazing and are at our very best.
We can accomplish anything.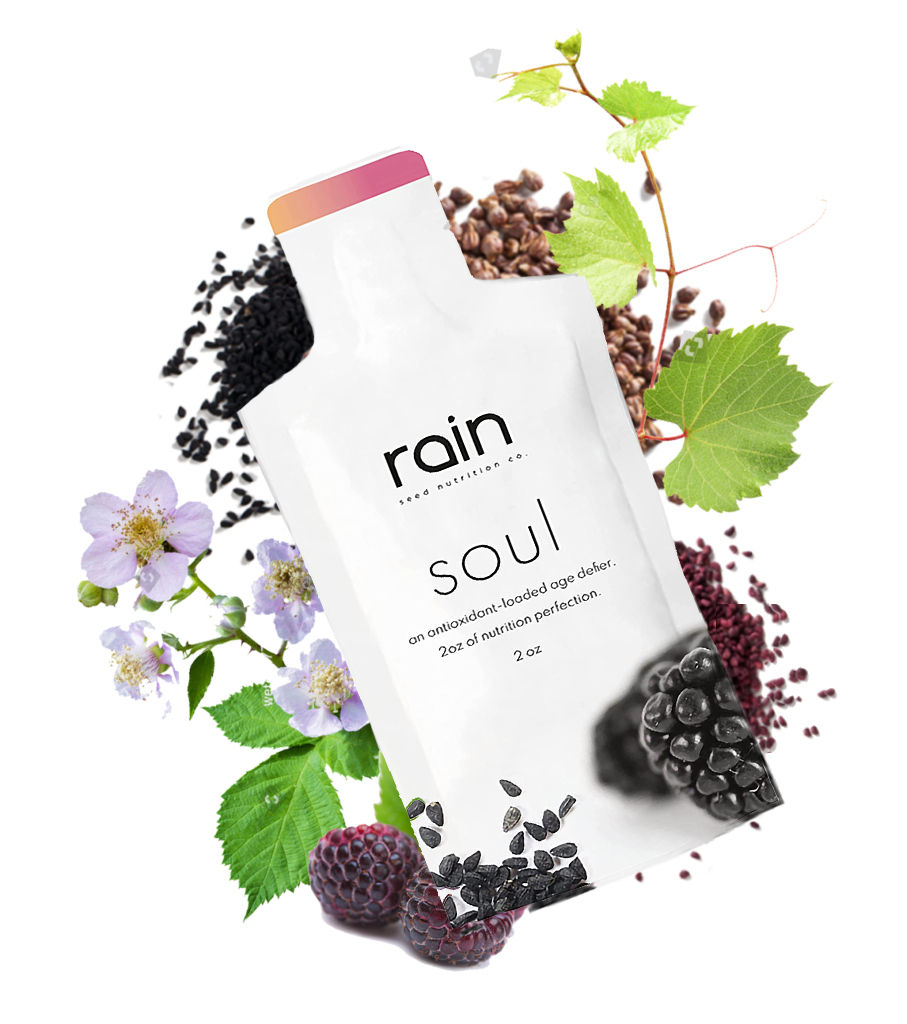 BOOST YOUR
ENERGY NATURALLY
SOUL's powerful infusion of seed nutrition refreshes both body and mind allowing for:
INCREASED
ENERGY, PERFORMANCE AND STAMINA*
AMPLIFIED
IMMUNITY*
IMPROVED
CLARITY AND FOCUS*
A
HEALTHIER

AND MORE

YOUTHFUL

APPEARANCE*

It can be a good aid for those suffering from chronic fatigue syndrome (CFS), fibromyalgia, coronary artery disease, and muscle cramps, pain and stiffness.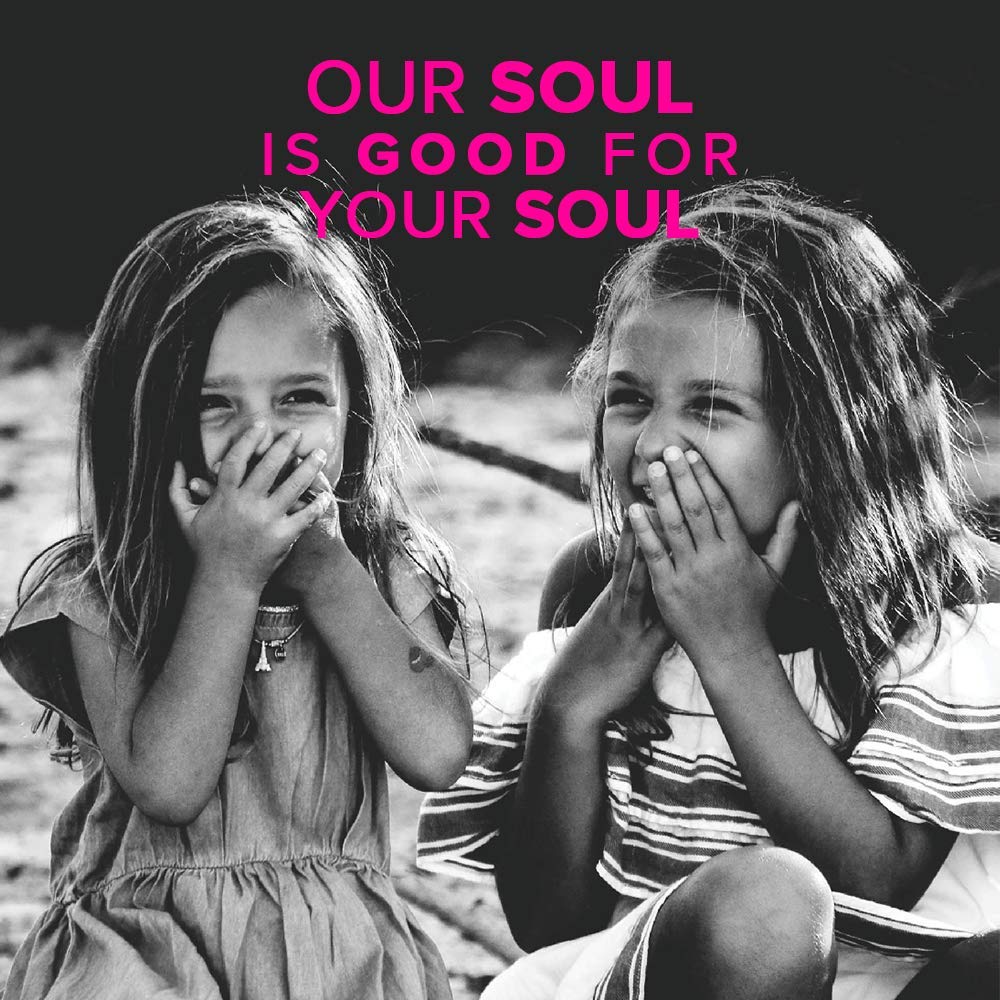 10 REASONS TO TAKE SOUL
1. Effectively decreases inflammatory processes in the body
2. Significantly slows the aging of cells by upto 62%
3. Speeds up the regeneration processes in the body
4. Increases energy, performance and endurance
5. Neutralizes free radical damage
6. Can support the cardiovascular functions
7. Contributes to optimal body weight
8. Can help reduce DNA damage
9. Diverse and high quality nutrients
10. Source of essential fatty acids
THIRD PARTY VERIFICATION AND TESTING
Rain uses Brunswick Labs for unbiased and accurate product testing.
62% increase in the stimulation of anti-aging properties
Relieve muscle pain after exercise
2.5x more free radical reduction compared to other nutritional products tested at Brunswick Labs
Promotes a healthy cardiovascular system
Helps keep joints healthy
33% reduction in cellular inflammation
Dense source of antioxidant omegas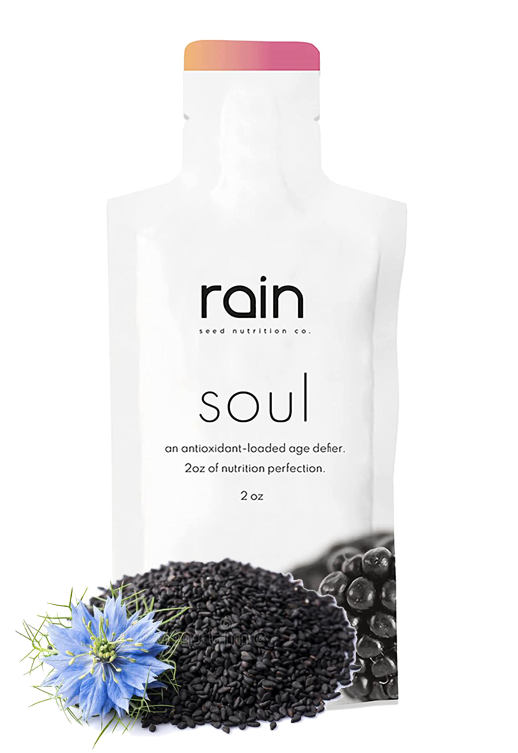 ORAC SCORE OF 8,990
An ORAC (Oxygen radical absorbance capacity) score explains the overall effectiveness of a food/supplement's antioxidant profile. Anti-oxidants fight free radicals, which are known to cause cellular damage over time. The higher the ORAC score, the higher the anti-oxidants.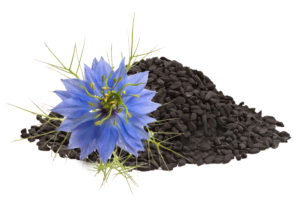 BLACK CUMIN SEED
Black cumin seed has a reputation for being a powerful anti-inflammatory. Thousands of scientific studies of this singular seed confirm its wide-use applications and health-benefiting properties.
Black cumin seed use has expanded into support of the digestive tract and respiratory system and to boost the immune system.
Nutritional Properties:
Vitamin B1, B2, B3 & E
Omega 3, 6 & 9
Folic Acid, Calcium,
Iron, Copper & Zinc & More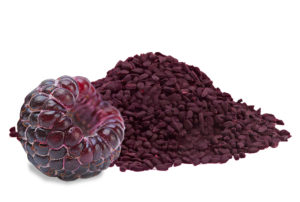 BLACK RASPBERRY SEED
Raspberries are among the top ten high-antioxidant fruits and vegetables. These antioxidants help to fight free-radicals which cause damage at the cellular level, leading to many of the different health and wellness threats that affect or will affect every person on earth.
Nutritional Properties:
High source of antioxidants
Ellagic acids (which help fight cancer cells)
Vitamin E and several B vitamins
Fiber, potassium, and calcium
Essential fatty acids
& More!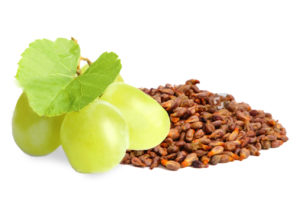 CHARDONNAY GRAPE SEED
Chardonnay grape seed is another powerful antioxidant with anti inflammatory benefits. It also helps with slimming down and weight loss and may assist in supporting cholesterol and blood pressure already within normal range.
Nutritional Properties:
Antioxidants
Vitamin E
Vitamin C
Flavonoids
& More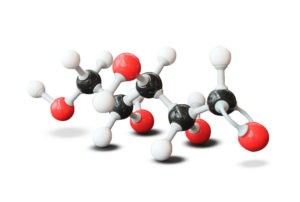 D-RIBOSE
D- Ribose is a five-carbon sugar found in every cell in our bodies that combines with oxygen and ATP (adenosine triphosphate) to give energy to each cell. D-Ribose is also present in RNA (ribonucleic acid), which is one of the main information carriers of living organisms.
Some of the uses of D-Ribose:
Can treat chronic fatigue
Can prevent muscle fatigue
Can boost energy levels and improve concentration
Can regulate and maintain the hypothalamus
Can lower blood sugar
& More!