JOINT

&

CARTILAGE

SUPPORT

BEND supports healthy joints and cartilage. It is carefully created with effective organic natural ingredients such as curcumin, flaxseeds, and levagen, proven by science to support your joints and ease all your aging issues.

This makes BEND the perfect super-food for your joints, as it bolsters up your cartilage formation after the occurrence of fragmented or disintegrating cartilage, as well as naturally decreasing inflammation in your joints to keep you feeling flexible, great, and confident in your moves.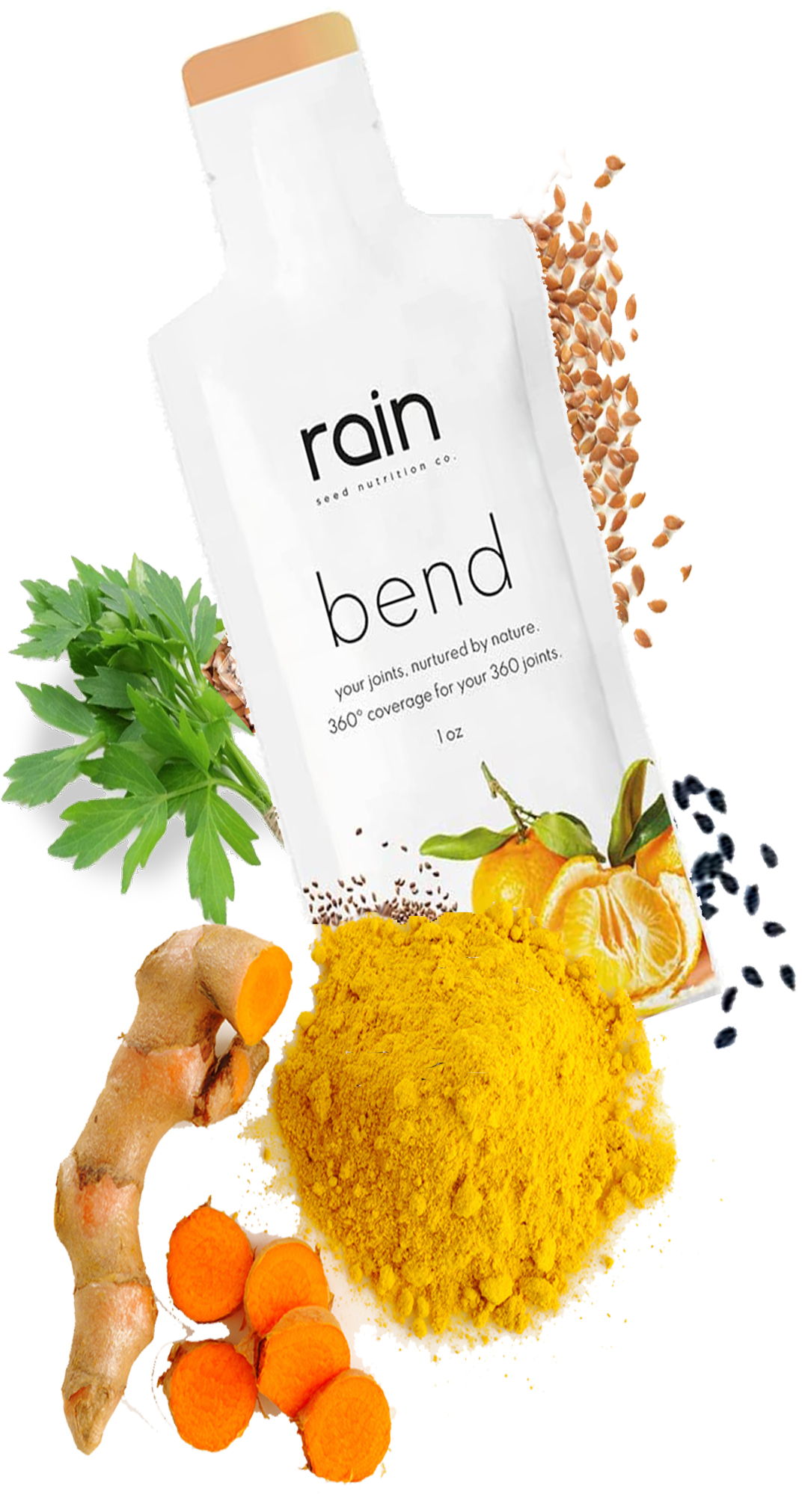 WE ALL DESERVE TO
FEEL YOUNG

.
TO

MOVE

LIKE WE USED TO:
WITHOUT

PAIN

, WITH

FLEXIBILITY

,
AT OUR PEAK.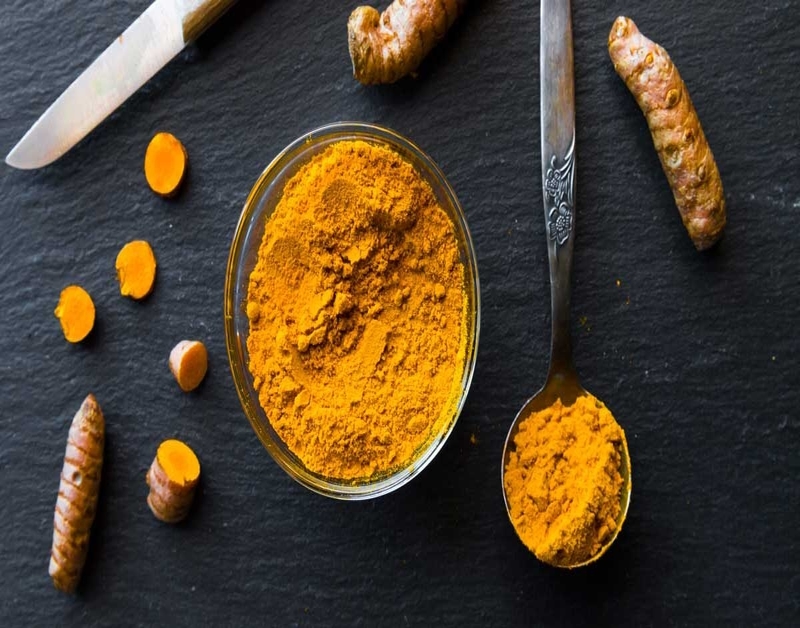 INFLAMMATION

REDUCER

Inflammation is what causes joint pain. Bend stops inflammation in it's tracks.

Naturally reduces inflammation in your joints with our carefully formulated nutrition. Bioavailability, non-GMO and vegan, this high potency gives your body the pure source of what it needs to thrive.
CARTILAGE

BUILDERS

With aging hinges comes disintegrating cartilage. Bend feeds your joints and helps to build your cartilage back up with the help of the potent formulation.
JOINT

SUPPORT

Bend is designed with all-natural ingredients that have been proven by science to support your joints by reducing inflammation and pain as well as boosting cartilage-building properties.
WHAT ARE THE BENEFITS?
Inflammation reduction within your joints and overall system
Joint health preservation
Reduce joint pain and tenderness
Helps to rebuild tissue and stronger bones following fractures or injuries
Supports the formation of healthy cartilage
Supports healthy gene signaling so that the ligaments, the bones, the muscles and everything around the joint health is working appropriately
Contributes to the maintenance of healthy bones
Contains powerful antioxidant properties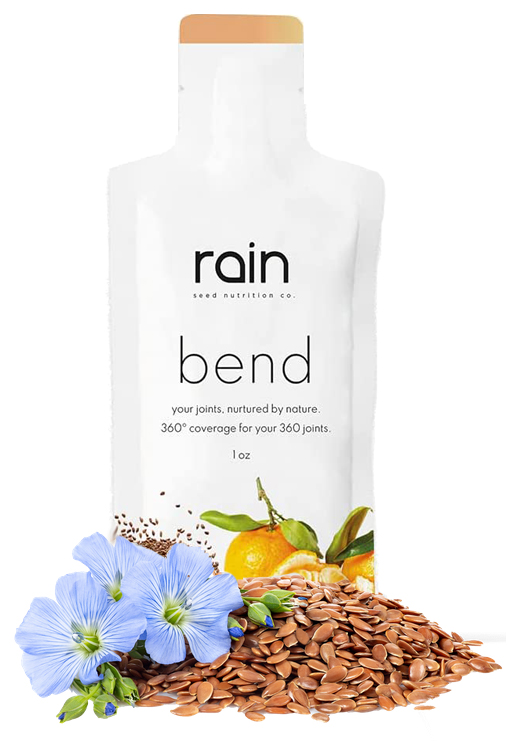 NUTRITION

FOR YOUR

HINGES

Your joints will find pure happiness with one ounce of Bend each day.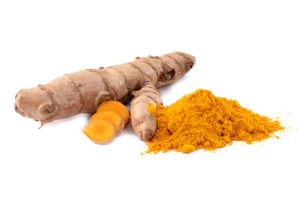 CURCUMIN
Curcumin is the active ingredient in turmeric responsible for so many of its benefits.
Currently, there are over 12,500 peer-reviewed articles published proving turmeric benefits.
The most powerful aspect of curcumin is its ability to control inflammation as well as a natural pain reliver, amongst many other benefits.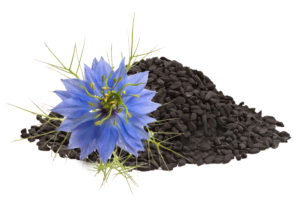 BLACK CUMIN SEED
A powerful anti-inflammatory seed. Thousands of scientific studies of this singular seed confirm its wide-use applications and health-benefiting properties.
Black cumin seed use includes support of the digestive tract, respiratory system and to boost the immune system.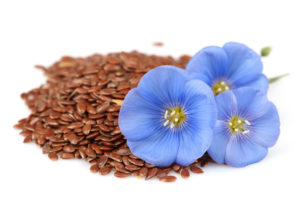 FLAX SEED
Contains fatty acids and a powerful antioxidant profile that give your body what it needs to support healthy joints and relieve minor muscle pain.
More benefits of flaxseed include helping improve digestion, skin, cardiovascular health, cholesterol and hormone balance — and that's just the beginning!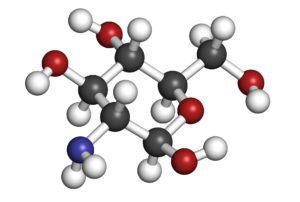 GLUCOSAMINE SULFATE
Our plant-based source of glucosamine sulfate was not easy to find, this is an essential amino acid that is required by the body.
It supports the formation of cartilage, keeping joints healthy.